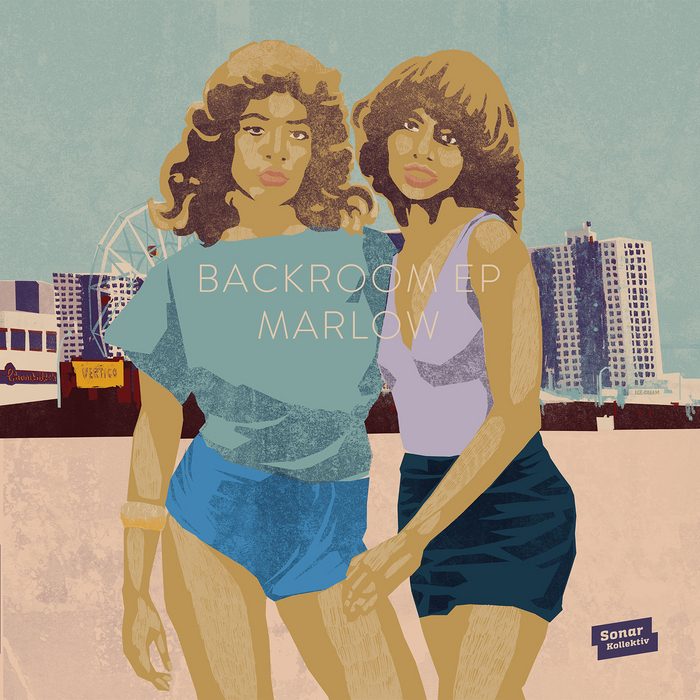 Marlow- Backroom EP
Backroom is an amazing track but L4L (Vertigo) is the one for me.
Second track on the juno player below.

KD

Releasedate: 14.03.2014

Formats: 12inch | Digital Download
Tracklisting:
12inch:
A – Backroom feat. Pete Josef (12inch Version)
B1 – L4L (Vertigo) feat. Knixx
B2 – L4L (Vertigo) (Instrumental)
Digital Bonus:
L4L (Vertigo)(Live Instrumental)
Mario Weise, better known as Marlow, is no newcomer to this game.  He's been releasing a tirade of quality club orientated dance music productions since 1994. Over the last twenty years he favored us with several releases on prestigious German house/techno labels like Matthias Tanzmann's & Andre Quaas' Leipizig based Moon Harbour Recordings, Berlin's Konsequenz label and Hamburg's Room With A View imprint, to name just a few. But now it's time to give the cards a shuffle and welcome Marlow on Sonar Kollektiv.
After his recent remix of Alex Barck's "Re-Set" (featuring Pete Josef) he now presents his proper first release for the Berlin label. "Backroom" is a joyous bass-driven sing-along pop/house hybrid that will be more at home on your living room stereo and your iPod and will surely get radio play all across the borders. It's also the perfect vehicle for Pete Josef's exquisite tonsils and lyrics.
On the B-Side we're treated with another stand-out track by the enigmatic name of "L4L (Vertigo)". This time ComixXx' partner in crime Dominik "Knixx" Wirth grabs the microphone and delivers a mellifluous performance over a electro-funky instrumental reincarnating west coast funk by let's say The Egyptian Lover in an ultra-vibrant fashion. The production is so catchy you will be more than pleased to find the instrumental as a bonus track. And even more so, on the digital release is a different, live version of it. If you don't own a lowrider to pump this banger in, you'd better purchase one to give this release it's full respect.