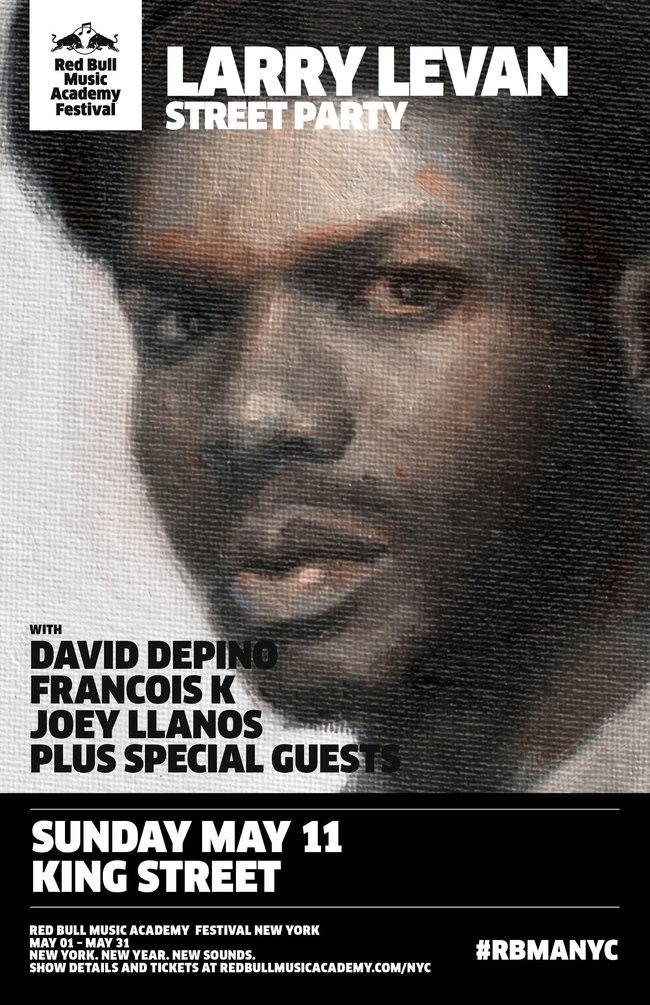 Help rename a section of King Street to Larry Levan Way in New York City by signing the petition:
http://bit.ly/1kTsTXR
Red Bull Music Academy Festival New York Presents Larry Levan Street Party
with David Depino, Francois K and Joey Llanos
plus special guests
King Street
between Varick Street and Hudson Street
12pm-6pm
All Ages
Free
#RBMANYC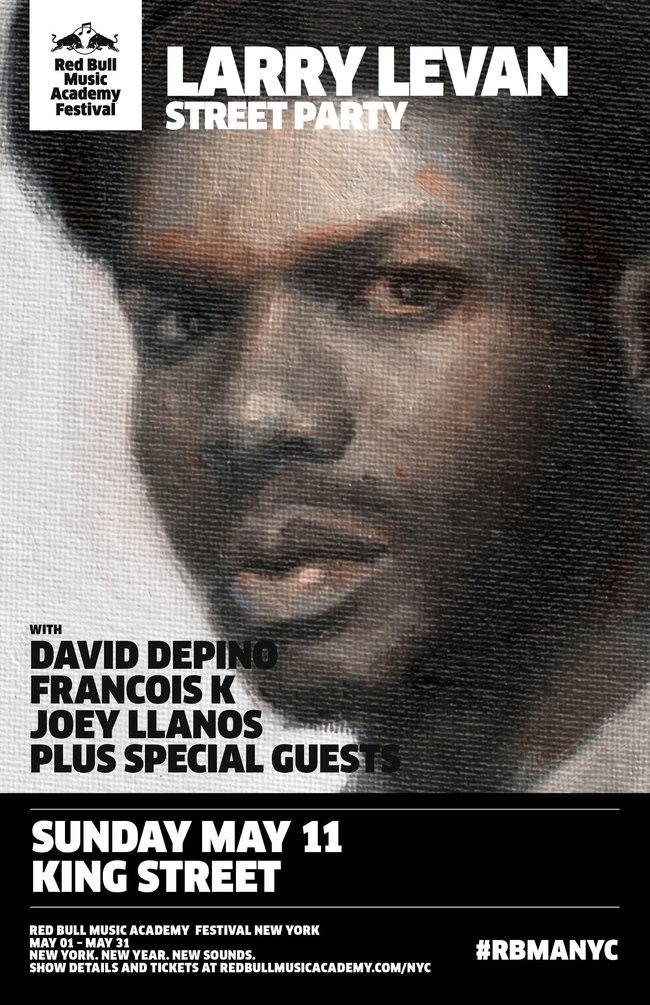 Through his legendary residency at New York's Paradise Garage, Larry Levan elevated DJing to an artform and provided the soundtrack to one of the most fertile moments in the history of dance music. Levan's sessions throughout the '80s at the Garage were dubbed "Saturday Mass," an acknowledgement that – to many – going to the club was a weekly ritual of the upmost importance.
As part of the local initiative to rename King Street Larry Levan Way, the Red Bull Music Academy is proud to pay tribute to the legacy of Levan along with some of his most ardent supporters at the place that mattered to them most. Join us as we take over King Street between Varick and Hudson on May 11th with David Depino, Francois Kevorkian, Joey Llanos and some special guests for the Larry Levan Street Party.
Help rename a section of King Street to Larry Levan Way in New York City: http://bit.ly/1kTsTXR
In 2013, the Red Bull Music Academy set up shop in New York City, bringing our annual series of workshops, lectures and events to the city that never sleeps. This May, we're returning to New York City for another month-long series of music and art events. As a legacy to the mark we left with the Academy, the Red Bull Music Academy Festival New York will become an annual public event series.
For an overview of all Red Bull Music Academy Festival New York events, as well as info on ticketing, visit: http://www.redbullmusicacademy.com/nyc